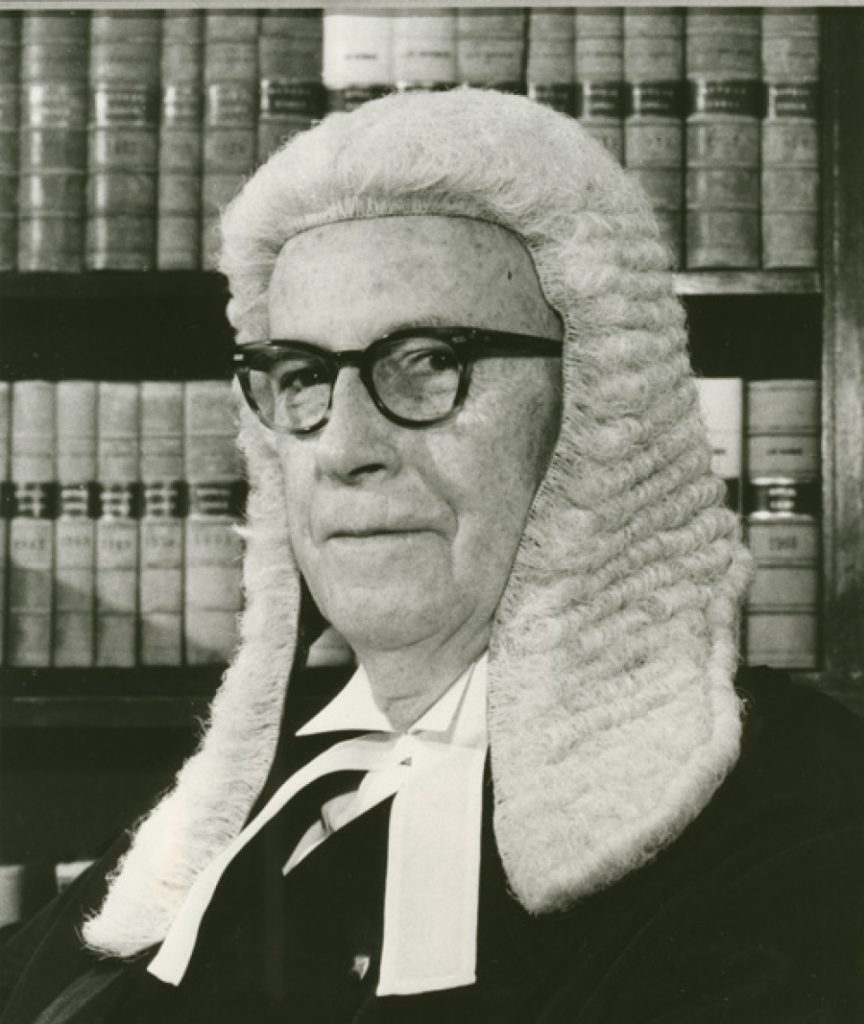 "Cerebral Cyril" is the complimentary nickname furtively given by barristers appearing before Walsh J in the Supreme Court of New South Wales, (1954 –1965), in the then newly created NSW Court of Appeal (1966 – 1969), and in the High Court (1969 – 1973).
2023 is the 50th anniversary of the death of Cerebral Cyril, Sir Cyril Walsh, who died on 29 November 1973.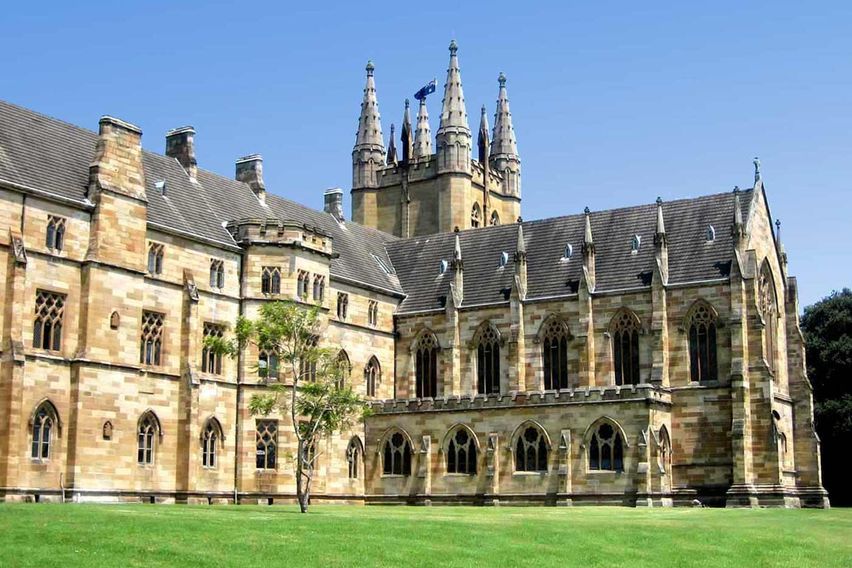 St Thomas More Society
Cyril Walsh was, in 1945, a Foundation Member of the St Thomas More Society. For many years, Cyril Walsh was a member of the Council of the Society. From 1955 until 1958, and from 1962 until 1964, Justice Walsh was the President of the St Thomas More Society.
Early Life
Cyril Ambrose Walsh was born on 15 June 1909, the sixth child of Michael John Walsh, dairy farmer, and Mary Ellen Murphy, of Werrington (near Penrith), then on the outskirts of Sydney. Cyril Walsh grew up in poverty. In primary school, Cyril Walsh attended Sacred Heart St Mary's conducted by the Sisters of St Joseph. Cyril Walsh completed the Leaving Certificate at Parramatta High School in 1926. The same year, he won the T E Rofe Prize for the best history essay in NSW, writing on the Mutiny on the Bounty.
St John's College
In 1927, Cyril Walsh enrolled at the University of Sydney with a scholarship awarded on the basis of his outstanding academic results. Cyril Walsh resided at St John's College throughout his studies. Cyril Walsh commenced an association with St John's College which continued all his life.
Cyril Walsh was a brilliant student with a highly retentive memory, and the ability to read and understand complex argumentation at a glance.
During the time that Cyril Walsh was a student at St John's College, the Rector was Fr Maurice O'Reilly, an Irishman very much in the same tradition as Archbishop Mannix of Melbourne. The Visitor was Archbishop Michael Kelly, whose coadjutor, was Archbishop Michael Sheehan. Sheehan is the author of the classic Apologetics and Catholic Doctrine (recently updated by our Chaplain, Fr Peter Joseph). This was an age of robust intellectual Catholicism. It was also an age when Irish Catholics were the under-dogs in a sectarian society in which religious discrimination was rife. Catholics were well represented amongst union officials, and in the Labor Party. There were hardly any Catholics in the Liberal Party.
St John's College was founded in the 1850s by the English Benedictine, Archbishop Bede Polding, to provide formation to Catholic students in a university conducted on secular, some would say, irreligious lines. The architecture of St John's is English Gothic Revival, with numerous eagles to remind staff and students of the theological heights to which St John the Theologian, author of the fourth Gospel, soared. In a Catholic community made up of the poor of Irish Catholic descent, St John's College was a statement that Catholics were capable of the highest intellectual and cultural achievement.
Cyril Walsh was Secretary, then President, of the St John's College Students' Club.  From 1936 until 1942, Cyril Walsh was a Tutor in Law at St John's College.  In 1938 Cyril Walsh was a Tutor in Law at nearby Sancta Sophia College. Meanwhile, from 1956 until 1973, Cyril Walsh was a Fellow of St John's College.  From 1969 until 1972 Walsh J was Deputy Chair of the St John's College Council.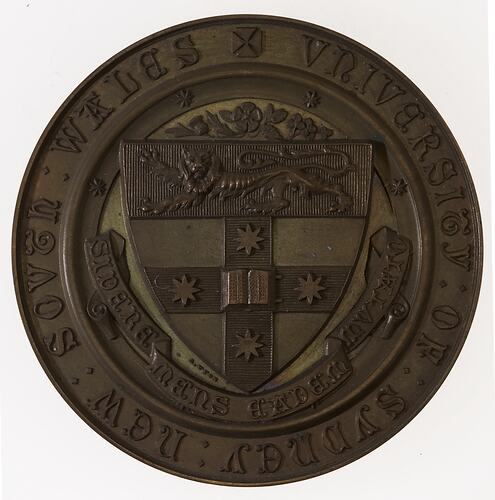 Studies
In 1930, Cyril Walsh graduated with a Bachelor of Arts Honours from the University of Sydney, with First Class Honours in three subjects, English, Philosophy and Latin. Cyril Walsh won University Medalsfor English, and Philosophy.
The Challis Chair of Philosophy was held from 1927 until 1962 by Professor John Anderson, whose approach to philosophy was at odds with the Leonine Thomistic approach in Sydney Catholic intellectual circles.
In 1934 Cyril Walsh graduated with a LLB Honours, winning the University Medal for Law. Arguably, Cyril Walsh was the most brilliant law student ever to graduate from the University of Sydney.
Sydney University Law School was in Phillip Street, the centre of the legal precinct. Professor John Peden was Dean of the Law School from 1907 until 1942. Peden was an Anglican conservative from a background quite distinct from the impoverished Irish Australians amongst whom Cyril Walsh grew up.
It is remarkable that Cyril Walsh graduated from the University of Sydney with First Class Honours, in English, Philosophy, Latin and Law, and three University Medals in English, Philosophy and Law.

Bar
In 1934 Cyril Walsh was admitted to the New South Wales Bar, where he practised mainly in equity. He practised mostly from what was then Fifth Floor Chalfont Chambers (now 5 Wentworth). Fifth Floor Chalfont was founded by Garfield Barwick in 1932, and is the longest established Chambers in Sydney.
Amongst the members of Fifth Floor Chalfont were William (Billy) Sheahan, a future NSW Labor Attorney-General, and Garfield Barwick, a future Liberal Federal Attorney-General, and future Chief Justice of the High Court of Australia. Barwick was roughly 6 years older than Cyril Walsh, and the Chief Justice of the High Court of Australia in 1969, at the time of Cyril Walsh's appointment to the High Court. From the time of their first encounter as members of Chalfont Chambers, Barwick and Walsh's careers intersected, and they had a longstanding friendship.
Hughes on Walsh
T E F (Tom) Hughes AO QC, writing on Sir Cyril Walsh in Bar News Winter 2006, commented:
His career before assuming judicial office was academically brilliant.On admission to the Bar in 1934 he practised on the equity side of the court.In the main he had what used to be called a Friday practice.My perspective of him was that he was not given to professional over-exertion, perhaps because his talents were such that he took in his stride work that would have taxed others more heavily.He was seldom in chambers after 5pm.
His intellectual powers came into full blossom on the Bench. His temperament was completely suited to judicial office. Appearing before him, one gained a strong impression that one of his main aims was to enlist counsel's involvement in a co-operative exercise designed to expose and unravel the problems, factual and legal, thrown up by the case in hand. He was scrupulously polite, except when a step out of line by counsel would provoke a curl of his lip and a deserved rebuke. He displayed an incisive and inquiring mind; he was patient. I had the good fortune to appear quite frequently before him.
Practice at Bar
According to Dr John McLaughlin in the Oxford Companion to the High Court of Australia:
The NSW State Reports and the NSW Weekly Notes throughout the 1940s and early 1950s frequently record his appearances in reported cases in the Supreme Court of NSW, especially in equity proceedings before the then Chief Judge in Equity, David Roper.Throughout that period, Walsh also appeared as counsel before the High Court in ten matters recorded in the Commonwealth Law Reports.Those cases were mainly, but not exclusively appeals from decisions of the Supreme Court of NSW in its equity jurisdiction.In subject matter, they included will construction, company law, death duty, specific forms of a contract, extension of a patent, and liability for injury to a seaman.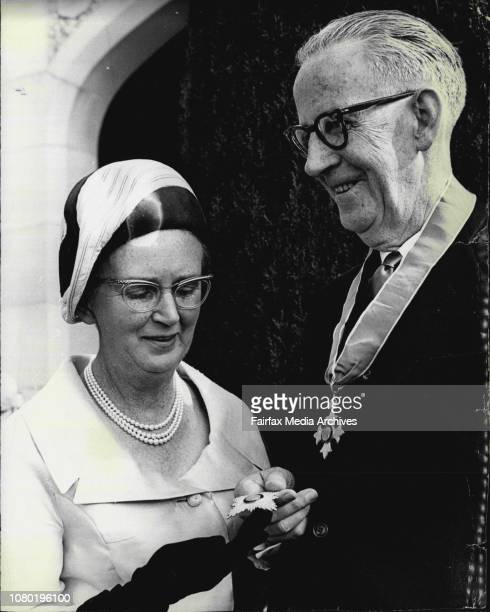 Marriage
In 1942 Cyril Walsh married Mary Agnes Smyth. They had three sons – Peter, Frank and Michael – all living at the present time. Cyril and Mary lived most of their married life in a modest house at Summer Hill, though, at the time of Cyril's death in 1973, the couple were living in Mosman. Cyril Walsh was a faithful spouse, and devoted father – concerned for the education of his three sons.
Writing
In 1950, Cyril Walsh published a book, The Married Women's Property Act. In 1958 with R E Walker, Cyril Walsh published The Defamation Act 1958 and the Common Law.
At some stage, Cyril Walsh was a lecturer in Roman Law at the University of Sydney.
Supreme Court
At the relatively early age of 44, and although he had yet not taken silk, Cyril Walsh was, on 8 February 1954, elevated to the bench of the Supreme Court of New South Wales, on the nomination of the then Attorney-General, Billy Sheehan QC. At the time Billy Sheehan was a member of the Cahill Labor Government. Billy Sheehan nominated a number of members of 5th Floor Chalfont Chambers to various judicial positions. He wished to nominate Garfield Barwick to the Supreme Court, but Barwick (who had his sights on the Chief Justiceship of the High Court) refused.
At the time of his swearing in as Justice of the Supreme Court, Walsh J said:
I feel no regrets that I devoted my working life and such talents as have been given to me to the service of the law … I have had in my life in the law much satisfaction. One source of it has been the friendshipwhich I have made…with members of both branches of the practising profession and with my colleagues on the Bench. In these friends there has been no fuss or ostentation, but they have imparted a warmth and richness to my life for which I must always be grateful.
Another reason for my satisfaction with my choice of the law as a career is that I found much of the work stimulating and enjoyable…the processes of clarifying the problem and of exchanging views about it, even in cases which appear to be dreary, are all grist for the mill of the mind and I have found those processes satisfying…I have found personal gratification in much of the work that I have done, but at the same time I have felt that we who spend our time as lawyers engaged in the adjustment, by the application of the rules of the law, of the relations between one man and another – or sometimes between the State and its citizens – and in the enforcement of their rights and obligations, are doing a thing which is well worth doing and which is of fundamental importance to our fellow men.
Commercial Causes List
From 1958 until 1962 Walsh J was responsible for the Commercial Causes List. Walsh J was a member of the Chief Justice's Law Reform Committee before the establishment of the NSW Law Reform Commission.
In 1962 Walsh J was the Australian Representative to the United Nations Economic Commission for Asia and the Far East – appointed by the Menzies Government, in which Sir Garfield Barwick was Attorney-General.  Quite likely, Cyril Walsh was nominated for this position by Sir Garfield Barwick who was then Commonwealth Attorney-General.  At crucial points, both Walsh and Barwick's careers intersected.  Both were concerned to consider all the facts, and all the relevant legal material, addressing the issues in a fair-minded way.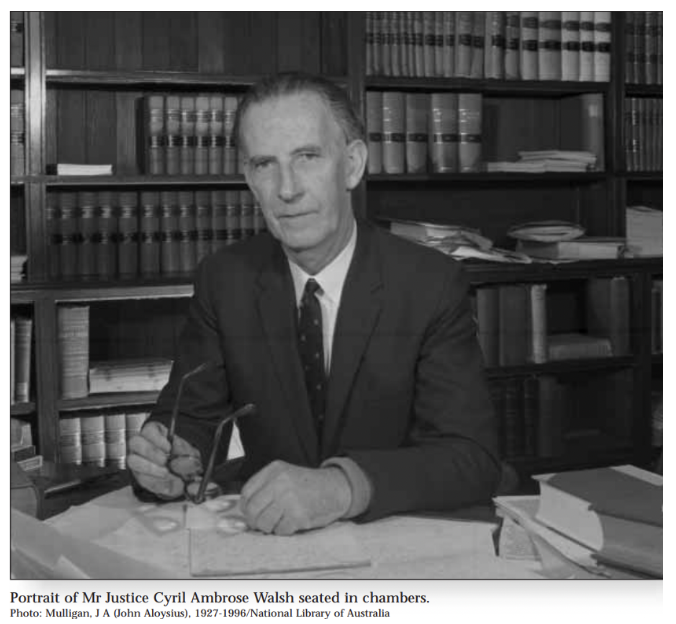 Court of Appeal
On 1 March 1966, Walsh J was appointed an inaugural judge of the newly created NSW Court of Appeal.
High Court of Australia
On 3 November 1969 Walsh J was appointed a Justice of the High Court of Australia. On 21 November 1969 Walsh J was appointed a Knight Commander of the British Empire (KBE). In 1971 Walsh J was appointed a Privy Councillor. Cyril Walsh was appointed to the NSW Supreme Court by a Labor Government, and to the High Court of Australia by a Liberal Government. He never publicly disclosed whatever political views he may have had.
Walsh J, following his appointment to the High Court, wrote careful judgments dispassionately analysing the facts and the law, sometimes dissenting, from the judgments of his friend, Sir Garfield Barwick.
Walsh J's death on 29 November 1973 was tragic, as he had been one of the most brilliant lawyers on the NSW Supreme Court, and subsequently on the High Court of Australia.
High Court
On 30 November 1973, at a sitting of the Full High Court, following Walsh J's death, Barwick CJ said:
Sir Cyril came to this Court, therefore not merely as a scholarly lawyer, as indeed he was, but as a judge widely experienced in the administration of the law, both in trial and in appellate work.
His judicial temperament was well-known and the exercise of his outstanding intellectual capacity had already given great satisfaction to his judicial associates, to the legal profession and the litigating community.He had manifested his interest in the law itself, its simplification and its reformation.
With his transition to the Bench of this Court, Sir Cyril assumed new and, in some respects, different judicial responsibilities.The work of this Court, embracing constitutional interpretation and protection, as well as the hearing of appeals from the courts of Australia, and in most instances as the final court of appeal, differs both in extent and significance from the work of the courts from which appeals come here…The qualities and experience of which I have spoken soon evidenced themselves in his participation in the work of this Court, and showed his eminent fitness for the place he had taken on its Bench.
In argument he was patient, courteous and painstaking, ever anxious to understand the submissions of counsel, ever alert to see that all aspects of the problem in hand had received attention.His judgments betray the intense and unremitting research into the subject matter which he always undertook and the calm, penetrating and dispassionate consideration from which his decision resulted.He was completely independent of mind.He understood and spoke of the task of deciding "as one for which one is personally responsible and as an anxious and lonely one."
But, though always humble and careful in his exploration of a matter, once he reached a decision in the loneliness of his own mind, he expressed himself in judgment clearly and firmly.In the short span of his occupancy of this office on this Bench he left in the recorded judgments of the Court his significant contribution to its jurisprudence.
Sir Garfield Barwick spoke of:
The strong sense of humanity and of justice of which those in close association with Sir Cyril came to appreciate.We who worked with him daily have found him companionable, cooperative in the affairs of the Court and helpful in discussion.He showed us so often in his quiet and unassuming sense of humour, something which so much assists to relieve the exacting quality of our daily round.Although over more than the twelve months immediately past he has been afflicted by great and almost unbearable and unalleviated pain, which he bore with fortitude and without complaint, Sir Cyril has maintained in good humour his companionship with us.
…He was a great lawyer and a great judge.He had not reached his zenith.The Court has lost a Justice from whom increasingly distinguished service was confidently expected.The community has lost a great servant devoted to the maintenance of he law and of the freedom it protects. We have lost and mourned a friend.
Important Decisions
Dr John McLaughlin has highlighted Walsh J's decisions in Ward v Williams (1969) 119 CLR 318 on freedom of interstate trade and commerce; the Payroll Case Tax Case (1971) 122 CLR 353 in which Commonwealth payroll tax was held to be valid in its application to the States; in Strickland v Rocla Concrete Pipes (1971) 124 CLR 468, the constitutional foundation for modern trade practices law; and S.O.S. (Mowbray) v Mead (1972) 124 CLR 529, on freedom of interstate trade and commerce.
A workers compensation case which illustrates Walsh J's approach to judicial decision making is Bill Williams Pty Ltd v Williams (1972) 126 CLR 146 which is concerned with the "course of employment" in the context of entitlement to workers compensation. There, a worker fled from an irate husband who promptly shot the worker in the back. Was the shooting in the course of employment? A second case is Mount Isa Mines v Pusey (1971) 125 CLR 383 which established the modern Australian law as to "nervous shock." There, Walsh J held that it is not a prerequisite to a plaintiff's right to recover damages for a mental or psychological disorder by nervous shock at the suit of an injured person that there be a family relationship between the plaintiff and the injured person.
Also of interest is Forster v Jododex Australia Pty Ltd (1972) 127 CLR 421 where the Court held that s 10 of the Equity Act 1901 (NSW) empowers a judge sitting in equity to grant declaratory relief as wide as that given by a judge of the High Court in England.  There, Walsh J said that when a special tribunal is appointed by a statute to deal with matters arising under its provisions, and to determine disputes concerning the granting of rights or privileges which are dependent entirely upon the statute, then, as a general rule, and in the absence of some special reason for intervention, the special procedures laid down by the statute should be allowed to take their course, and should not be displaced by the making of declaratory orders concerning the rights of the parties under the statute.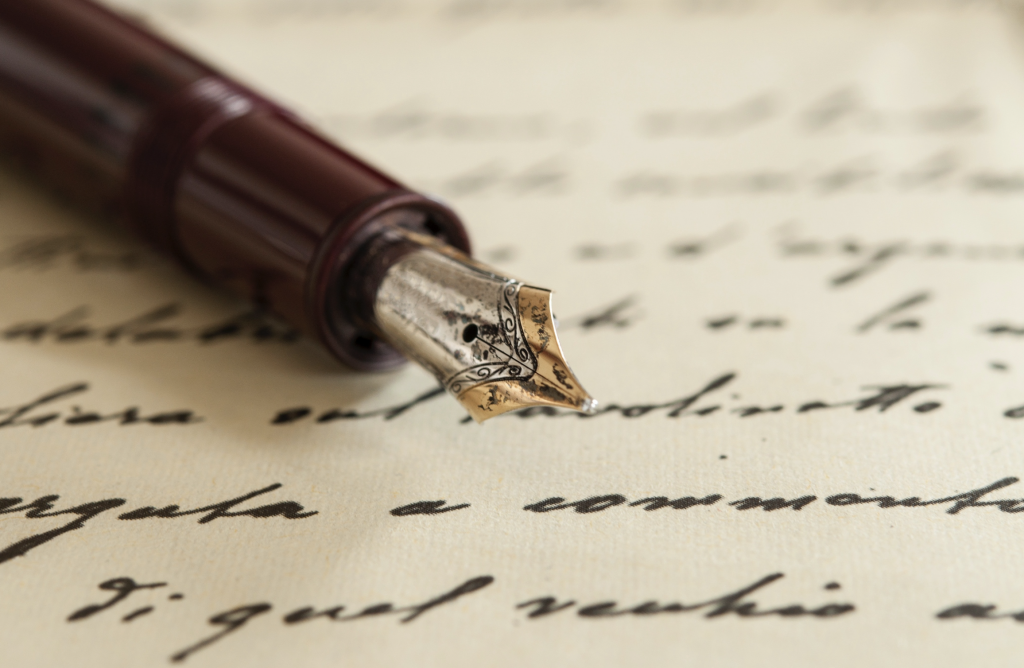 Work to be Done
There is much more work to be done on the life of Cyril Walsh. Persons still living, who were acquainted with Cyril Walsh, ought be interviewed, and their recollections recorded. There ought be a scholarly analysis of Walsh J's decisions in the Supreme Court of NSW, the Court of Appeal, and the High Court. We need to come to know Cyril Walsh as a person.

What can be Said
Nevertheless, the following can be said with confidence of Cyril Walsh:
He was a faithful and devoted spouse, very concerned with the education of his children.
He did not allow the demands of professional work to interfere with the needs of his family.
As a judge, he was courteous, scholarly, keen to understand both the evidence adduced, and the arguments submitted by all parties.
His judgments are a model of legal reasoning – moderate, balanced, taking into account various arguments, subtle.
He formed strong friendships with diverse professional colleagues.
In personal dealings, he was both engaging and yet self-effacing.
Although we cannot all be judges, let alone High Court judges, there is much in the life of Cyril Ambrose Walsh that we can emulate. 

Michael McAuley
9 September 2022
Chronology
| Date | Event |
| --- | --- |
| 15 June 1909 | Born. Sixth child of Michael John Walsh, dairy farmer, and Mary Ellen Murphy. |
| 1926 | Leaving Certificate. |
| 1926 | T E Rofe Prize for the best history essay in NSW, on the Mutiny on the Bounty. |
| 1927 | University of Sydney, living at St John's College. |
| 1930 | BA Hons, University of Sydney – First Class Honours in English, Philosophy and Latin – won University Medals for English and Philosophy. |
| 1934 | LLB Hons, University of Sydney – First Class Honours University Medalfor Law. |
| 1934 | Admitted to NSW Bar – Fifth Floor Chalfont (now 5 Wentworth). |
| 1935 -1942 | Tutor in Law, St John's College. |
| 1938 | Tutor in Law, Sancta Sophia College. |
| 1942 | Married Mary Smyth – three sons. |
| 1945 | Foundation Member of St Thomas More Society. |
| 1950 | Published The Married Women's Property Act 1901. |
| 8 March 1954 | Sworn in as judge of Supreme Court of New South Wales. |
| 1955 – 1958 | St Thomas More Society President. |
| 1956 – 1973 | Fellow of St John's College. |
| 1958 | Published The Defamation Act 1958 and the Common Law (with R E Walker) |
| 1958 – 1962 | Judge responsible for Commercial Causes List. |
| 1962 | Australian Representative to United Nations Economic Commission for Asia and Far East |
| 1962 – 1964 | St Thomas More Society President |
| 1 January 1966 | Judge NSW Court of Appeal |
| 1969 | Justice of High Court of Australia |
| 21 November 1969 | Knight Commander of the British Empire (KBE). |
| 1969 – 1972 | Deputy Chair, St John's College Council |
| 1 January 1971 | Privy Councillor |
| 29 November 1973 | Died. |