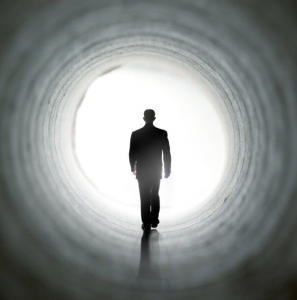 Death is a reality which elicits many different responses.  In the case of Christians, there is a specific attitude to death.  In the Irish movie, The Quiet Man, starring John Wayne as the suitor, and Maureen O'Hara as his beloved, there is a death-bed scene.  The priest is administering the Last Rites to the dying man, surrounded by weeping relatives.  As the priest finishes, word is received of a fistfight about to commence between John Wayne and his beloved's brother.  The brother has short arms and deep pockets.  The brother does not wish to come up with the dowry for the bride.  The parents are dead, and so it is the brother's responsibility to provide the dowry.  The dying man suddenly revives, jumps out of bed, and puts on his strides to watch the fight!

The death bed scene illustrates, both the human and the Christian meaning of death.  Death is not something one does on one's own, but accompanied by Jesus Christ – and also accompanied by one's relatives and friends, to whom the dying person is bound in a mutual relationship of care.  What matters when we die is that we die with Christ.  The funeral, as St Peter Chrysostom has commented, should be moderate, and should reflect our concern for the soul of the departed, for the eternal destiny of the departed.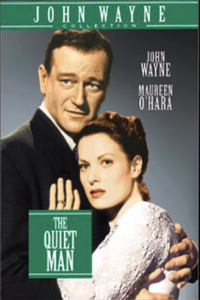 FATHER FORGIVE THEM
Three incidents surrounding the death of Jesus epitomise his self-giving as he slowly dies on the Cross.  As Jesus is being crucified, he says: "Father, forgive them; for they know not what they do."  Jesus shows mercy to his executioners, realising they are acting in ignorance.  Jesus' characteristic habit of forgiveness is illustrated also by his final words to Judas as recounted by St Matthew: "Friend, why are you here?"
YOU WILL BE WITH ME IN PARADISE
To the criminal crucified with Jesus, who may have sneered against Him earlier, but who later repents of his misdeeds, Jesus says: "Truly, I say to you, today you will be with me in Paradise."
WOMAN BEHOLD YOUR SON
When Jesus sees his mother, and the disciple whom he loved standing near, he says to his mother:  "Woman, behold your son!"  Then, he says to the disciple: "Behold your mother"  These verses may be read as the dying son's concern for his mother.  The tradition sees the reference to "Woman", a polite expression in biblical language, as an allusion to which describes the mother of the Messiah as the "Woman" whose offspring conquers the devil.  There is an allusion also here to Mary at the marriage at Cana – "Do whatever he tells you."  Mary had no other children to care for her.  As Scott Hahn and Curtis Mitch comment, John is not just an individual disciple, he is an icon of every disciple whom Jesus loves.  Mary is given to all beloved disciples of Christ, just as every disciple is given to the maternal heart of Mary.  Family relations are extended so that every baptised believer has God as a father, Christ as an elder brother, Mary as a mother, and the saints as brothers and sisters.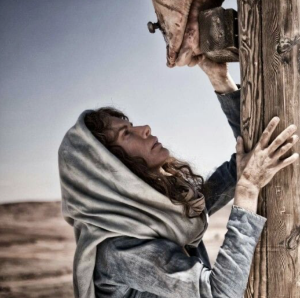 St John Henry Newman
St John Henry Newman had a Prayer for a Happy Death:
Oh, my Lord and Savior,
support me in that hour
in the strong arms of Your Sacraments,
and by the fresh fragrance of Your consolations.
Let the absolving words be said over me, and the holy oil sign and seal me, and your own Body be my food, and your Blood my sprinkling;
and let my sweet Mother, Mary, breathe on me,
and my Angel whisper peace to me, and my glorious Saints smile upon me; that in them all, and through them all,
I may receive the gift of perseverance,
and die, as I desire to live,
in Your faith, in Your Church, in Your service,
and in Your love. Amen.
BACH
Because we are at risk of forgetting our cultural roots, we are at risk of forgetting great cultural expressions of the human, indeed Christian, attitude, to death. Johann Sebastian Bach's St Matthew Passion, first performed on Good Friday 1727 is a great work of music, and a great expression of Christianity, regularly performed in Sydney at Easter. A more contemporary expression of the Christian attitude to death is Mel Gibson's The Passion of Christ (2004). The dialogue is in Hebrew, Latin and Aramaic with English subtitles. St John Paul II, on seeing the film, is said to have commented: "It is as it was." If that is an accurate quote, it is a very adequate reply to the criticisms that The Passionof the Christ depicts the death of Christ in too brutal a fashion. The death of Christ was brutal, literally appalling. There is no way to sanitise the death of Christ.
GOOD FRIDAY
There is no more apposite expression of the Christian attitude to death than the Good Friday liturgy. The Church appoints St John's Gospel 18-19 to be read on Good Friday. These two chapters emphasise that Christ is God ("I am"), that Christ is a King (not a kingship of this world), that Christ lays down his life freely.
KINGSHIP
The reference on the cross by Pilate to Jesus in Hebrew, Greek, and Latin, as King of the Jews, is a sign that Christ's kingship is to be proclaimed to all. Christ's kingship does not involve personal aggrandisement, but self-giving. As in the institution of the Eucharist, so on Calvary, Christ gives himself for all. The two events, the Last Supper and Christ's death on Calvary, are inseparably linked. As Joseph Ratzinger/Pope Benedict XVI has commented, the Cross is Jesus' throne, from which he draws the world to himself. From this place of total self-sacrifice, from this place of truly divine love, he reigns as true king in his own way-a way that neither Pilate nor the members of the Sanhedrin are able to comprehend.
HEBREW BIBLE
St John's account of the passion and death of Christ, like that of the other evangelists, is redolent with references to the Hebrew Bible, above all in Psalm 22 – the words of which Jesus prays as he is dying on the cross, the interpretative key to each of the Passion narratives. And Isaiah 52:13- 53:12 – the fourth and final Servant Song- without which it is impossible to understand what is taking place on Calvary.
TRIAL OF JESUS
St John's account of the trial of Jesus before Pilate is something which any lawyer should consider. Here, we have the unfounded allegation against an innocent person, an allegation motivated by malice, inflamed by the mob, the absence of evidence, the weak judge motivated by pragmatic considerations, persuaded by the vehemence of the accusers, having no regard, either to truth or justice, making an unjust determination-the kangaroo court. The mob is guilty, the accusers are guilty, the judge is guilty – and the condemned is innocent. Do such Kafkaesque determinations occur in Australia? In courts and tribunals in which we practise? Do we ever, while acting as lawyers, motivated by pragmatic considerations, present what is false to be true? participate in injustice? cooperate in evil? Something to consider.
BURIAL
Jesus' prompt burial in a new tomb at the behest of Joseph of Arimathea is both in accordance with Jewish custom, and a mark of respect-enhanced by binding the body with linen cloths with spices, about a hundred pounds weight, something which might be done for a king.
There is much more to consider, enough for the rest of our lives.  The Cross and the Resurrection come together in the Eucharist which is Viaticum on our way to the Father.  That is the Christian perspective on death.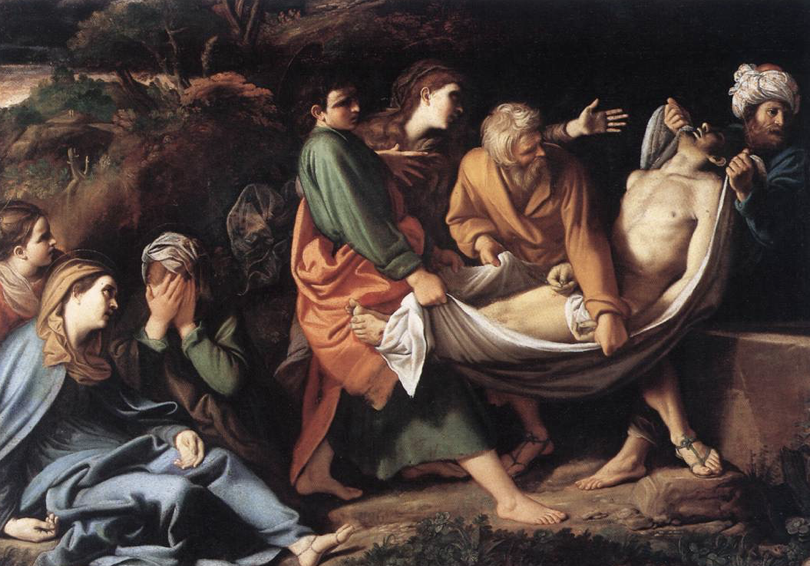 EUTHANASIA
Currently, there is a push in Australia, in some states already successful, to permit euthanasia. In hospitals and other medical settings in Australia there are large numbers of adverse events. Legislation for euthanasia will harm the most vulnerable, those who are alone, those who have no one to advocate for them. Once introduced, there will be continuing demands to "liberalise" the grounds for euthanasia. Older persons, those suffering disability, and those with chronic medical conditions, may be fearful of seeking medical treatment. Too often one comes across an attitude – "Better off dead". We should not be slow to write to parliamentarians who respect human life asking – How can I help? As to parliamentarians who are ambivalent or hostile we should respectfully engage in reasonable dialogue.
We live in a society whose attitudes are often inconsistent with our Christian Faith. We can readily, without realising it, pick up attitudes which are inconsistent with our Faith-for instance, a utilitarian attitude to human life, a false compassion, individualism in our family and personal relations. We need to make clear distinctions – between ordinary and extraordinary care, as to intention and act, between material and formal cooperation, between curative and palliative care. Unless we have an adequate intellectual formation, we will have difficulty usefully discussing care of the sick and disabled, the dying. A good start is St John Paul II's encyclical Veritatis Splendor (1993), or the writings of the Australian legal philosopher John Finnis.
DEATH AFFECTS US ALL
Death affects all of us. Sooner or later, we are all going to die. Many of us have parents, or other relatives who are approaching death. We should be assiduous in preparing for death-making an appropriate will providing adequately for those who depend on us, and not forgetting the Church, and the poor and needy, forgiving those who may have wronged us, attempting to remedy whatever wrong we have done to others, receiving the sacraments in a timely way, joining our suffering or discomfort or anxiety with the suffering of Jesus on the Cross.
For those who remain, we should do our best to make comfortable the life of our relative or friend who is approaching their last moments, and pray for them. We should not be shy about accompanying our relative or friend in the last moments of life, as St Joseph, the Patron of a Happy Death, was accompanied by Jesus and Mary; and as later Jesus was accompanied by his Mary and the other women, and St John.
GOSPEL
There is nothing better than to consider and pray about the Gospel accounts of the suffering, death and resurrection of Jesus of Nazareth.
Michael McAuley
31 March 2021